Sky Angel 140: Megumi Shino
[SKY-222]
Starring: Megumi Shino
Length: 110 min
Release Date: 2/24/2012
Series: Sky Angel
Studio: Sky High Entertainment
Cute JAV Idol Shino Megumi Hot Anal & DP Fuck!
1) pussy & ass masturbation
2) Megumi's aggressive sex creampie
3) 3 dick blowjobs
4) Toy play heaven squirt
5) Anal & double penetration
Petite, glamorous and perverted,Megumi Shino
Need More Megumi?  See all of her uncensored DVDs and Blu-ray releases here.
Keep up to date with Megumi by following the Horny Asian Girl – @GoldenGeisha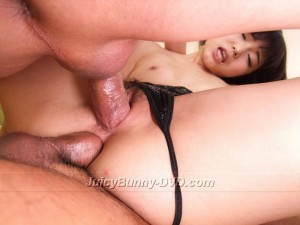 You know all the dirty things you wished Megumi Shino would do on her previous Japanese porn movies releases but didn't?  Well, Megumi comes through on Sky-222.  She is one of the hottest JAV Idols in the market today and a personal favorite of mine.  Young, beautiful and petite with an ability to handle J-Pipe better than any Japanese porn idol I've seen, twice her size or not.
Megumi delivers because her box covers are hot and when you see her in the video she matches with hotness and sexuality.  With this new DVD release, Megumi explores her ass in new and exciting ways.  She is obsessed with pussy and ass masturbation.  She is the queen of analingus and getting licked in return.  After taking on 3 cocks in a hot blowjob and fuck scene, Megumi delivers a searing hot Double Penetration, that begs the question, how are they gonna stuff all that cock into such a tiny Japanese girl.  Well, they do.  And if you want to get the best experience, free of viruses and other scams, get your real Megumi Shino DVD from JuicyBunny JAV today.  Our DVDs are guaranteed to be the real deal, free of defects and playable on any machine, worldwide.
Kam